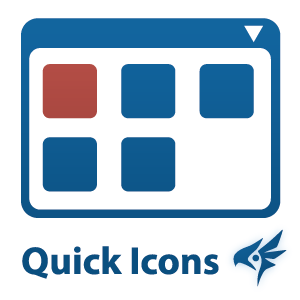 Asikart Quickicons is an easy use extension to customize your Joomla! cpanel quickicons.
You just need to upload images and setting icons in Asikart Quickicons component, then add new akquickicons module in admin module manager.
Notice: The size of AQI is ovr 2 MB, if you can't upload installation package, see this page.
How to use
First, create a category.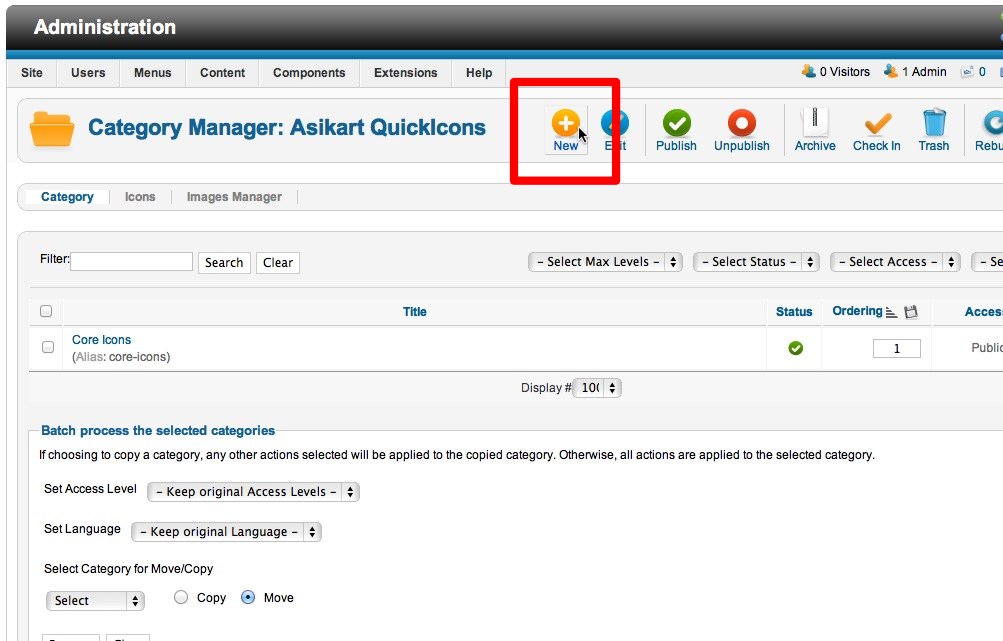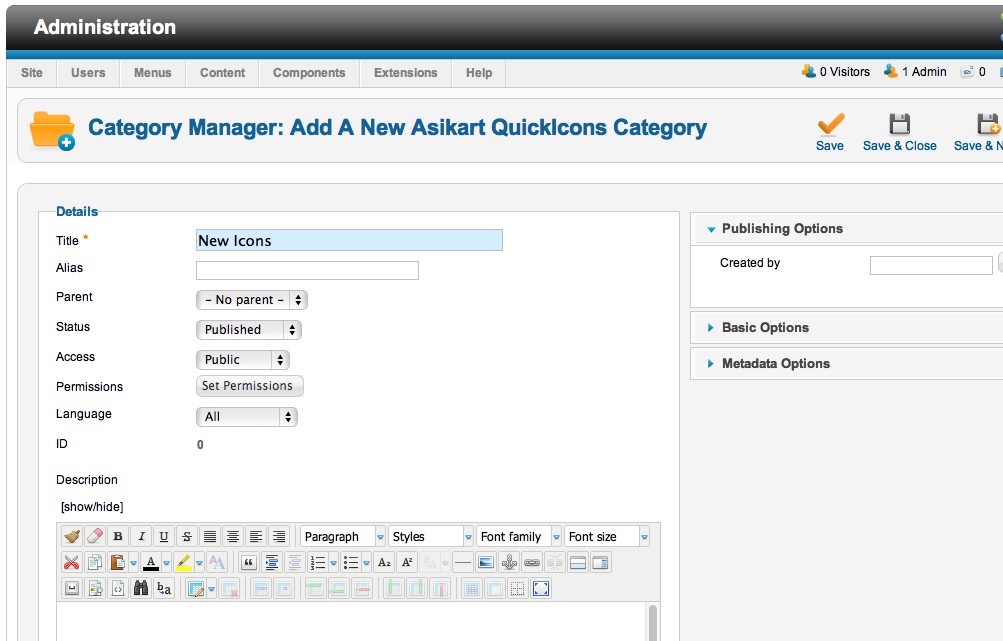 Then, create a new icon profile.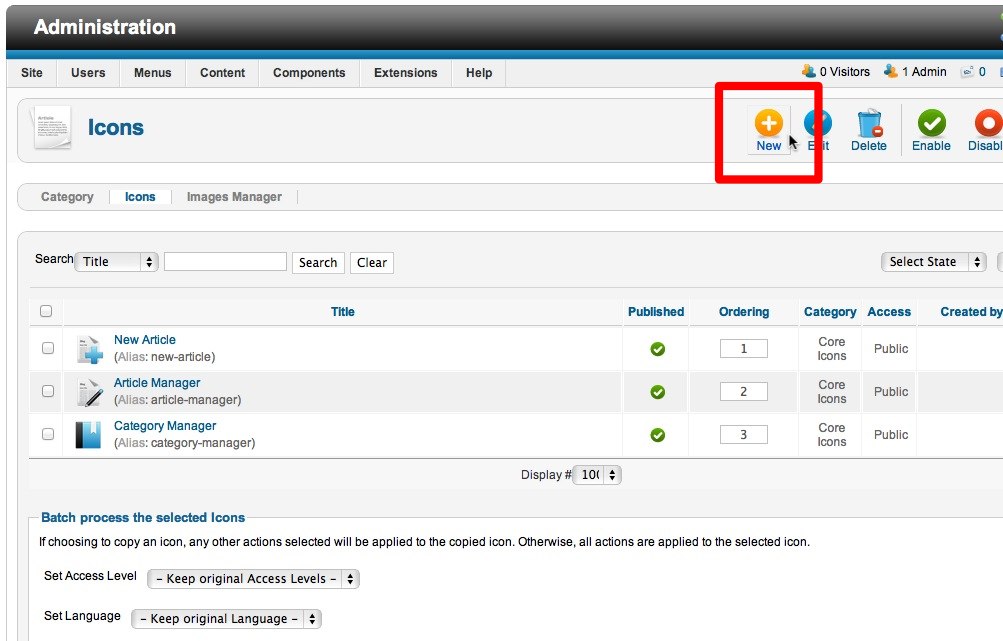 Select a category.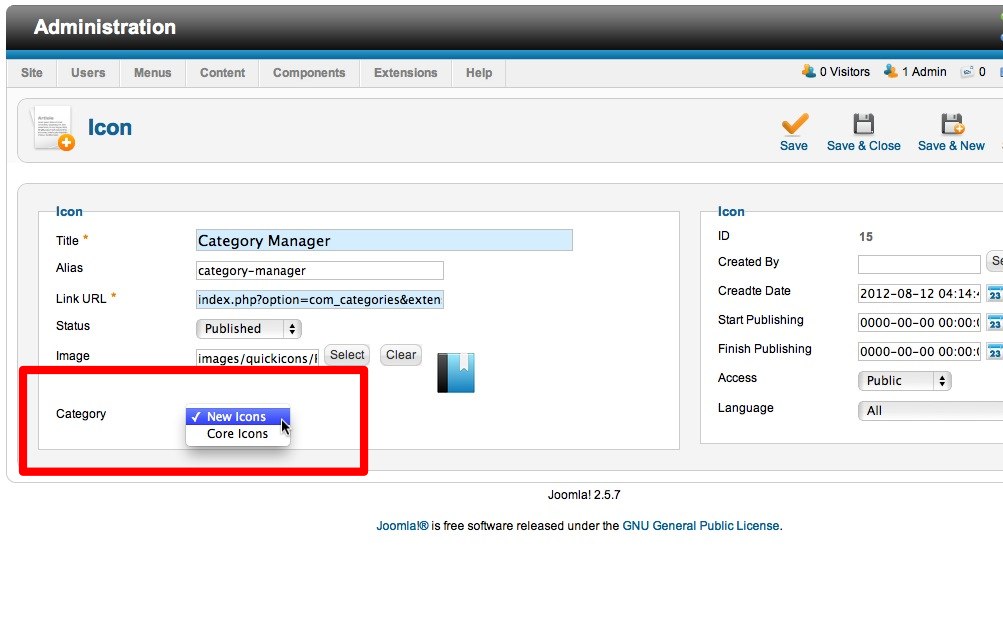 And you can choise image by media manager modal box.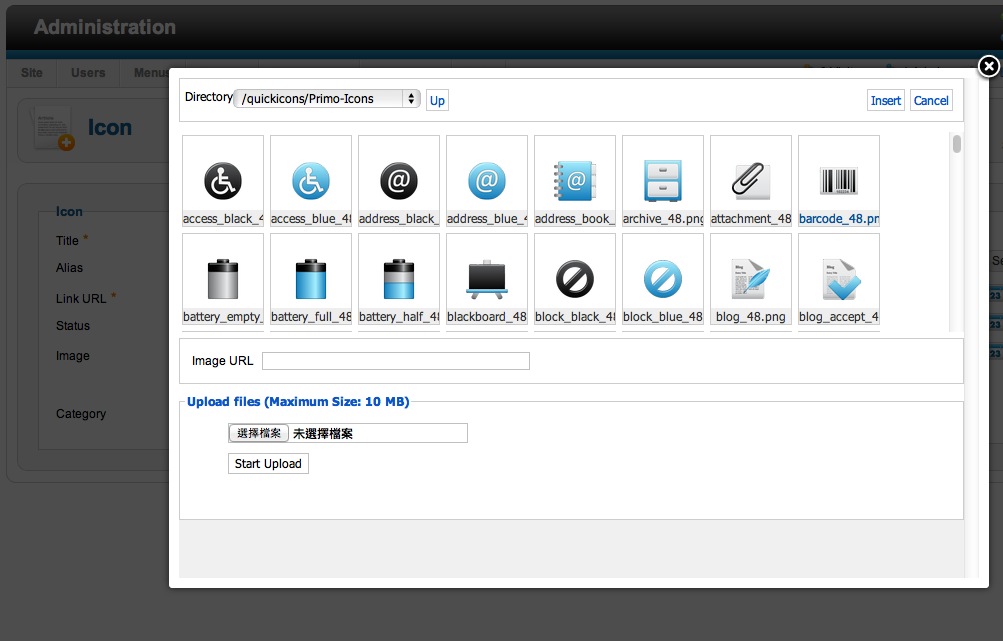 If you need new icons package, you can upload icons by image manager.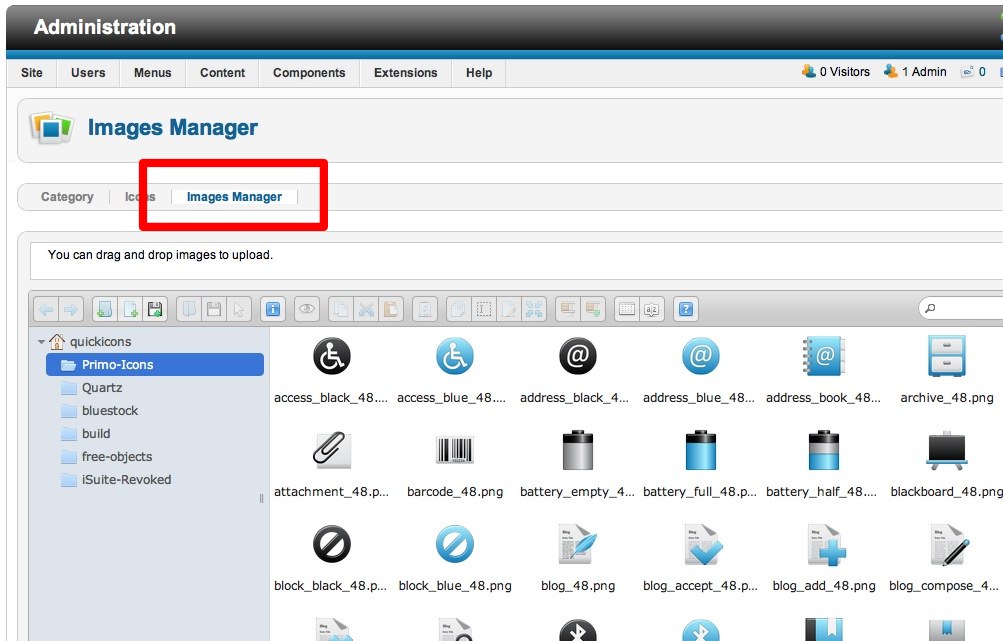 Now, you have to add new admin Asikart Quickicons module. It will auto published when you installing the component.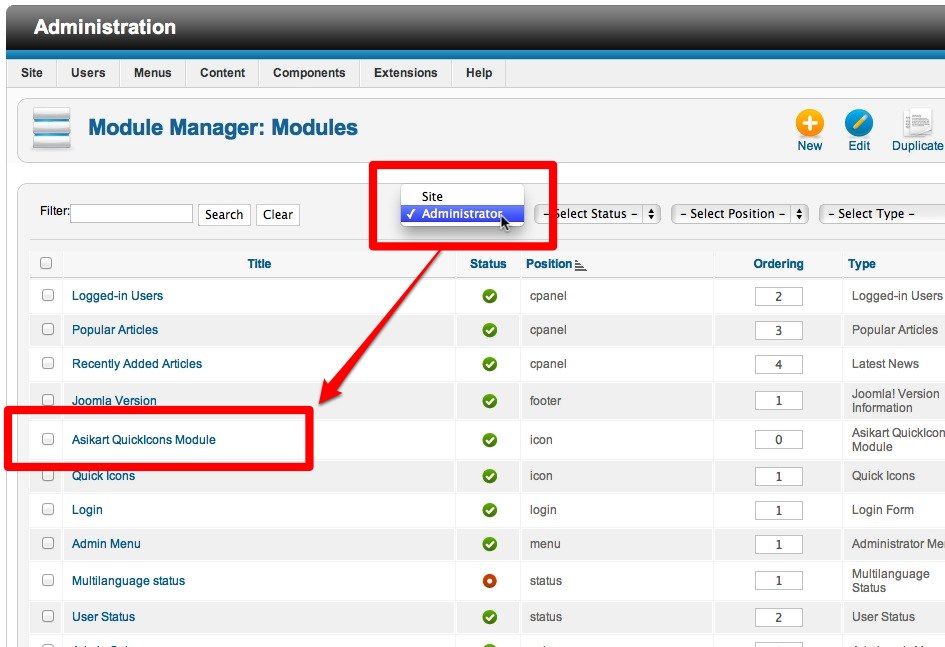 Select a category to show icons.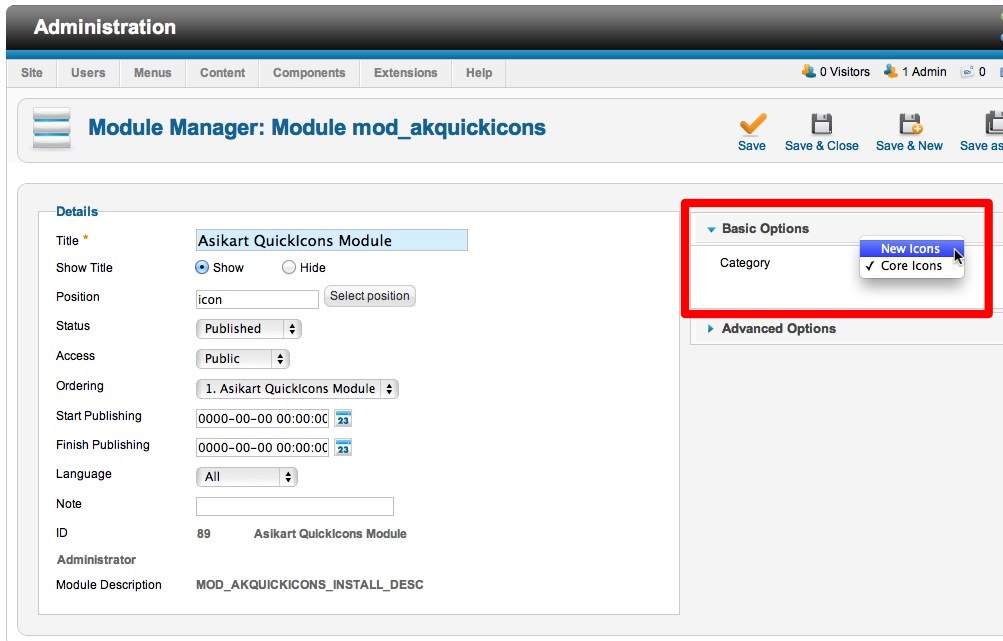 Other Features
Show multi categories icons and separated by tabs.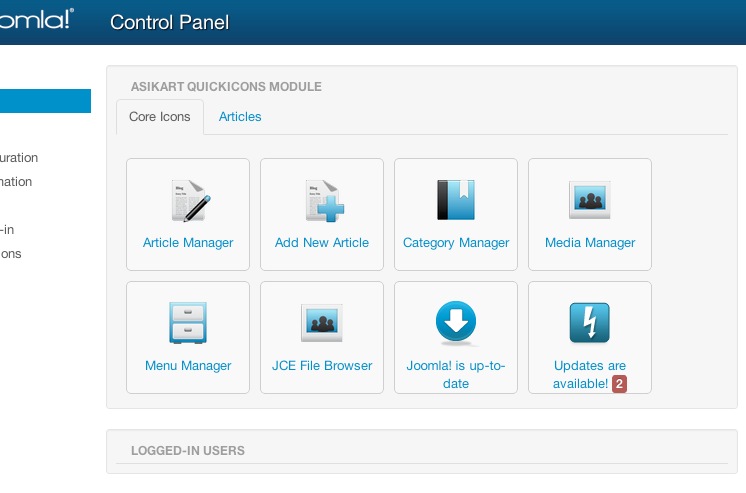 Quick Admin menu link.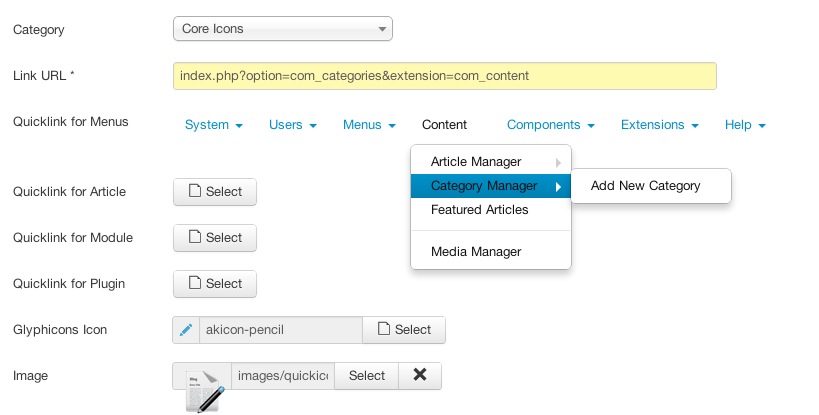 Quick articles, modules and plugins edit link.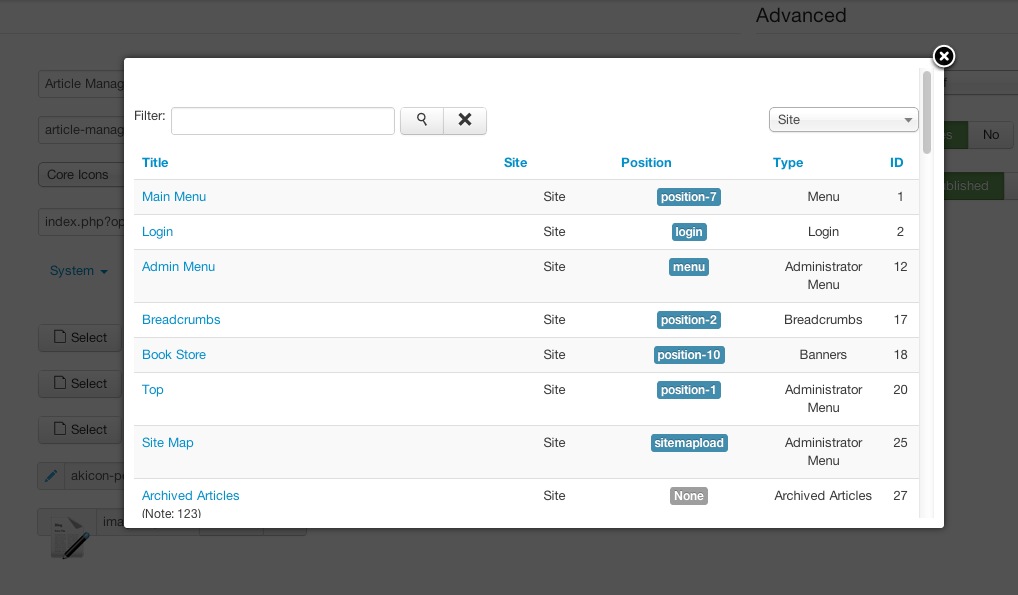 Link target to new window or modal box.